PRODUCTS THAT WE HAVE TESTED IN 2016
Nov 14, 2016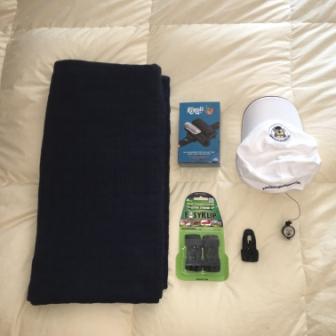 We have tested several new products this year to ensure that they are high quality and perform the task or function they claim to. We try these products ahead of time, so you don't have to worry about these products' quality or performance.  We are very excited about these products and use several of these products ourselves. Here are the 2016 newly tested products that we have added to our Product Line by Category:
Categories:
Communication Systems:
This section contains NEW communication systems that we tested.
Full duplex wireless headsets
Hands-free two-way voice communications
"Master" headset that relays the digital signals generated by up to three "Remote" units
Allows up to 4 people to talk simultaneously without pushing buttons
Chargers available for the United States,  Australia, and Europe
Replacing the Eartec Simultalk 24G system
I have personally tested this system and was very impressed with it!
This system is excellent for anchoring, mooring, docking, and even in bad weather. No more using hand signals or trying to yell over the noise of the wind or engine!

Cabin Comfort:
These cabin products will make your cabin more comfortable and cozy, whether you are a live-aboard or an occasional cruiser.
Quahog Bay Universal V-Berth Blanket:
Materials: 100% Cotton
Pattern: Basket Weave
Dimensions:
up to 40" wide (Foot)
up to 108" wide (Head)
up to 90" in Length
Color options: Navy Blue, Taupe, Light Blue, White, Charcoal, Sage, Ivory and, Plum
Care instructions: Machine Washable
We have the Navy Blue blanket on our boat and love it! The blanket is so much easier to tuck in since there isn't all that extra material in the V-Berth's narrow part.
10/26/21 We no longer are offering the Quahog Bay Bedding Products. Please contact Quahog Bay Bedding directly.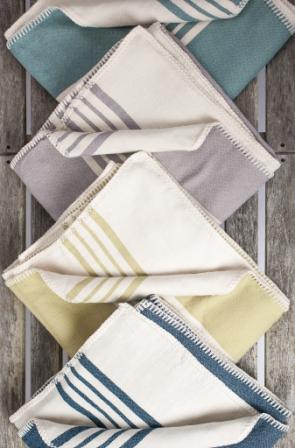 Marmara Imports Turkish Farmer's Stitch Throw/Blanket:
100% raw, unbleached Turkish cotton
Farmer's Stitch collection
Two hand-loomed fabrics whip-stitched together
A weighted blanket that's cool in summer and cozy for winter
Reverse color pattern on each side
Color options: Bordeaux, Emerald, Green, Light Gray, Lilac, Marine Blue, Mint, Navy, Sky Blue, Taupe, and Sea Green
Two Sizes Available:
Throw 51" X 51" - NO LONGER AVAILABLE
Blanket 67" X 87" - NO LONGER AVAILABLE
 Check out The Boat Galley review for the Farmer's Stitch Throw and Blanket 
We have one of the blankets and love it. When it isn't boating season, we use the blanket at home on the couch.

Docking & Safety:
These safety products can help keep you safe while you are on your boat or doing other activities.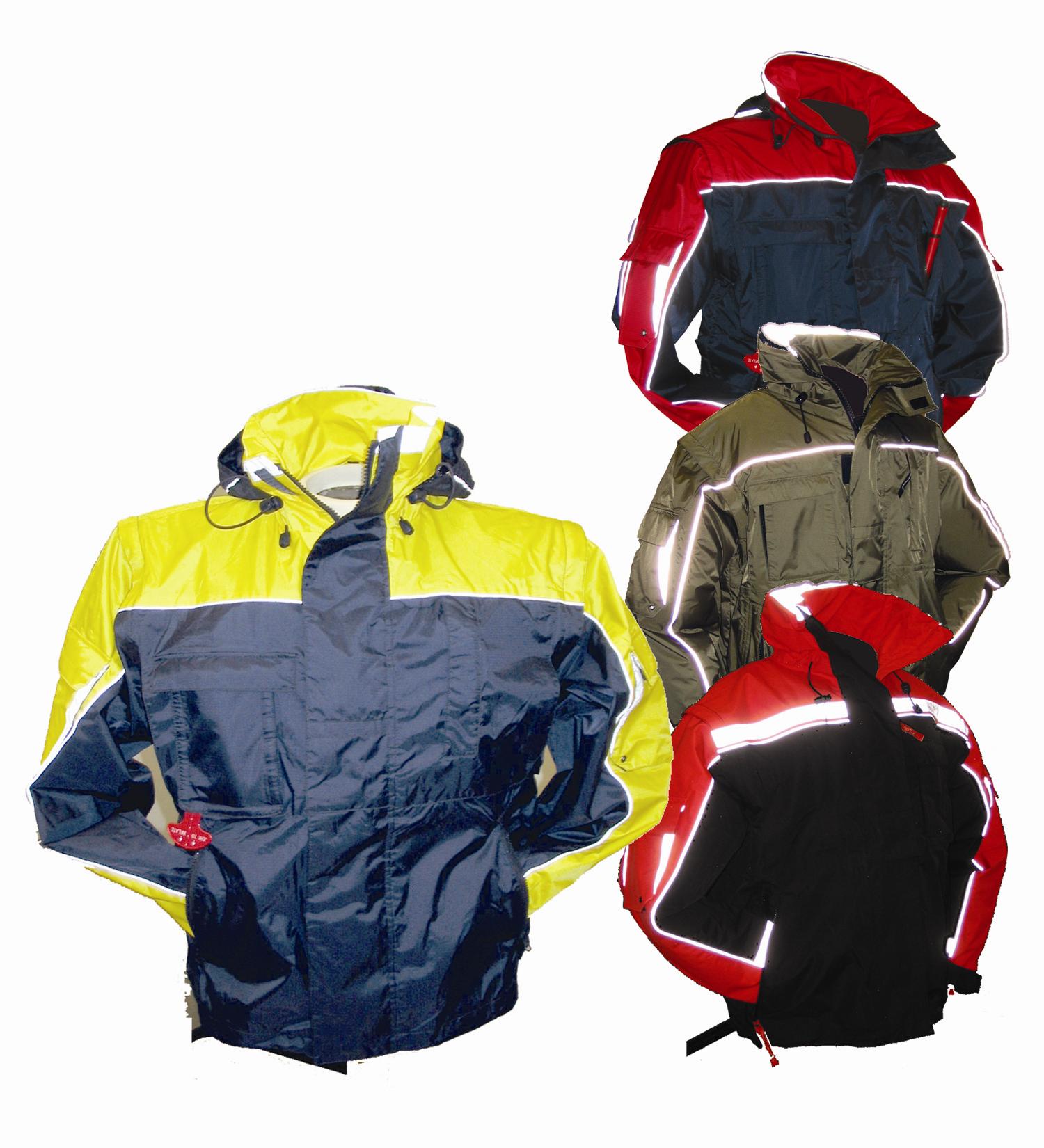 USCG approved Life Jacket System
Patented low profile design
Deploy mechanisms:
Can be set automatically to deploy upon a sudden submersion in water
Manually activated in 2 different fashions.
Self-righting capabilities in case of unconsciousness
Versatile USCG approved Life Jacket System allows the user to wear the inflatable PFD liner separately and within the jacket, with or without sleeves.

 We tested this product and were very impressed by the quality and functions that this Life Jacket System has.
Lightweight
Wear in and around water.
CO2 cylinder is easily replaceable inside the device
Use Kingii time and time again.
Need help to stay afloat? Just pull the lever, and an inflation bag will carry you to the surface.
Great for boating, swimming, surfing, and all water sports.
Sufficient for a 130 kg /  285 lbs person
We recommend wearing a life vest.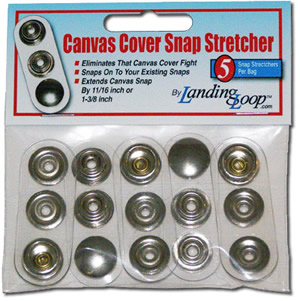 Eliminates the need to fight the snaps when stretching your boat canvas cover
Extends the canvas snap reach by either 11/16 inch or 1 3/8 inch
Made from Clear UV Resistant Vinyl
Five (5) Snap Stretchers per bag
Clear vinyl strip with two male and one female snap

 Retractable Hat Reel
Dual functionality:
Secures your hat from being blown away
Holds onto your hat hands-free when not wearing it
Use the HatSitter for:
Boating/Sailing, Water Sports, Cruising, Sporting Events, Amusement Parks, Convertible Cars, Hiking and so much more
You never have to be distracted by a hat flying off of your head again!
I love mine, and it has saved many hats from going in the water!
No more MOB drills (or HOB - Hat Over Board drills)

Winterization:
This section contains products related to winterizing your boat.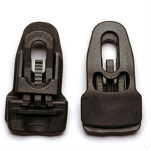 EasyKlip® - NO LONGER AVAILABLE
Designed specifically to grip tarps, clear poly, or any fabric or sheet goods that require a strong, long-lasting hold
Often called tarp clips, tarp fasteners, or tarp clamps.
Durable
Affordable
Easy to use
All it takes is one hand! 
Put a clip exactly where you need it on your tarp!  
We use these on our canvas boat cover, where the straps for our ties have broken, and allow you to tie in the exact location you need.

Galley:
This section contains products related to the galley.

This thermometer is ideal for working with the Omnia Stove Top Oven and inserts into any Omnia red cover vent holes.  This thermometer allows you to monitor the temperature within the Omnia Oven. There is no more guessing what setting you should use on your gas stove, alcohol stove, electric stove, hotplate, or even your grill to get the desired temperature inside the Omnia Oven. 
If you have any questions about any of these products, please contact me at Steve@SeaDogBoatingSolutions.com or call me at 802.734.3389
Did you like this blog post? Share it below!
Please let us know if you find this post helpful. Contact Us Here if you have any questions or comments.