Sea Dog Boating Solutions and Steve Charlebois
About Sea Dog Boating Solutions
Sea Dog Boating Solutions, LLC ™, was founded in December 2007 and recently celebrated its 13th year in business. We started the company based on a passion for boating and problem-solving.
ANNOUNCEMENT: 
In October 2017, we purchased one of our suppliers, Gadgets Unlimited, Inc., which includes the Landing Loop ™ docking pole, Solar Kandle Rail Light, and the Canvas Cover Snap Stretchers products.  Please check out the blog post here for more information. 
.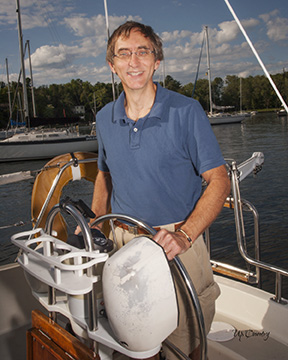 We can help you by:
Offering Products worldwide that make boating more enjoyable and fun

Providing

Services

 to solve your problems or concerns
We can help you transport your boat on local waterways, detail, winterize, or make repairs to your vessel. We offer high-quality boating accessories that we stand behind. We use these products on our boat or have thoroughly tested these products.
We would love to help you solve your boating problems and will provide:
Personalized service
Support for the products that we sell
Customer satisfaction guaranteed
We enjoy:
Meeting fellow boating enthusiasts.
Understanding unique and challenging problems
Developing a creative solution to these problems
Note: All of our prices on our website are in US Dollars (USD). 
In the News:
To learn more about Sea Dog Boating Solutions, LLC, check out these articles:



About Steve Charlebois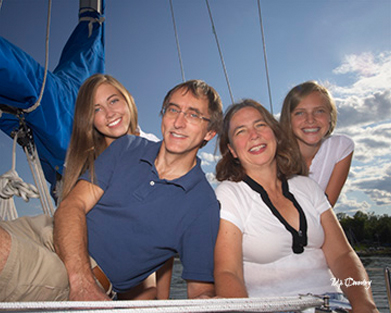 Steve has been an avid boater for over 19 years and has extensive training in sailing and windsurfing. He joined a boat club and took formal sailing classes with Soling keelboats and other pocket cruisers. Steve, his wife, and his two daughters caught the "sailing bug" and sailed as often as they can. Most of their sailing is on beautiful Lake Champlain in Vermont. 
In the Fall of 2005, they purchased their current sailboat, 1986 31' O'Day sloop, and enjoyed their fifteenth season with this boat. Steve would spend the entire summer on the vessel if he could. They enjoy having family and friends come out sailing with them at every opportunity. Over the years, they have learned the many limitations of boating and cruising first hand.
Steve is very passionate about all aspects of boating and would love to apply his technical problem-solving skills to provide you with a solution to your boating challenge.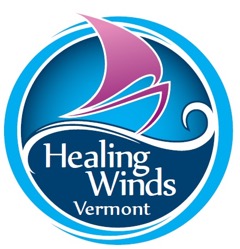 Steve volunteers with an organization called Healing Winds Vermont, which provides respite sailing for cancer patients and their caregivers to relieve stress and anxiety through quality time together on the water.  To learn more about Healing Winds Vermont and Steve's involvement, click here. 
Steve has written several boating articles for the Mallets Bay Boat Club Newsletter. These articles are on the Blog Page of this website. The "Boating Safety" article was featured in the 2008 "Summer Lake Guide Lake Champlain" insert, as well as in the Milton Independent, Essex Reporter, St. Albans Messenger, and the Colchester Sun newspapers.
Steve has certification in the following Boating Courses:
The United States Power Squadrons The Squadron Boating Course
American Sailing Association (ASA) Basic Keelboat Sailing Course
American Sailing Association (ASA) Basic Coastal Cruising Course
Background:
Steve was a design engineer at a large electronics company for 30 years. His formal education is in computer engineering, which taught him how to find solutions to problems. His formal training includes:
Master of Science (MS) in Computer Engineering from Syracuse University (SU) - Syracuse, NY
Bachelor of Science (BS) in Computer Engineering from Rochester Institute of Technology (RIT) - Rochester, NY
As a testimony to Steve's creativity, he currently has five issued United States Patents:
US 7194715 B2
US 7444609 B2
US 7539968 B2
US 7873923
US 7886253