Common Boating Issues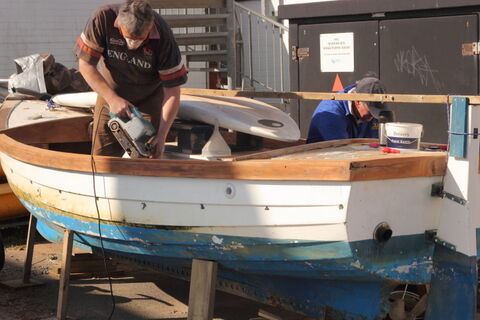 What boating problem are you having?
Sea Dog's goal is to help you "Enhance Your Boating Experience."
We provide you with valuable information or help you solve the problems you are having on your boat. The first step to solving a problem is identifying what the problem is.
Examples of boating problems & concerns that Sea Dog can help you identify and solve:
Need referrals to other boating services (i.e., Vessel Safety Checks, Marine Surveyors, Engine Work, Fiberglass Work, Marina Information, Dock and Mooring Information, etc.)
Lighting Power Consumption:

Replacing navigation lights with LEDs to reduce power consumption
Efficient lighting by using LED lights
Replacing reading lights with LED lights

Boating Issues and Concerns:

Rigging your sailboat and going for a test sail on Lake Champlain

Halyards rattling at night

Keeping boat batteries charged up

Knowing the sailing/boating rules of the road

Finding charts for your chart plotters (i.e., CMAP cartridges)

Repair options for older boat electronics / compass

Dinghy Issues:

Dinghy bumping into the boat while anchored

Keeping your dinghy bailed out automatically 

Food Related Concerns:

Efficient use of storage space:

Never enough drink holders

Creature Comforts:

Keeping things dry or out of the water:

Dropping things overboard (i.e., tools, keys, wallet, phone)

Keeping things from getting wet