Customer Testimonials for Products and Services
Customers Feedback:
My customers have constantly praised me for the following qualities:
Being

personable

High integrity

Provides great results

Good value

Sue K. said about the HatSitter product:
"I really like the "Hat Sitter"! At first glance it seemed a bit complicated, but as soon as I clipped it to my hat and shirt it was easy to adjust :). What I like best is that you hardly see that there is a cord going from hat to shirt, because it's nice and thin yet very strong! The fact that the clips have rubber tips is an additional bonus, because they protect whatever material they are attached to. Only now I saw that the rubber tips are removable for a stronger hold if desired. Great!"

Paul & Colleen said:
"Hi Steve Thank you so much for the great headsets My Team Talks. We have just received them from my brother in law Mario to Australia. We are most impressed and do look forward in a few weeks to seeing how good they work. Great so far around the farm Ha, ha
Thank you also for the hat holder (HatSitter). If we get enough interest in what we have we will make sure we refer them to you as Mario told us how quick and pleasant the transaction was with you. By the way there is nothing in Australia even remotely like what you have,,,,,, A good place to target...... Thanks again"

Jody H. said:
"Thank you thank you thank you! It arrived over the weekend and I have just unpacked it - thanks so much for all your help!  I will look after them well and i am sure they will help save my voice! Thanks so much for being so great to deal with thru all of the struggles...
regards and best wishes"
Note: Jody used a special shipping company to have her order sent to New Zealand and it didn't work out so the package had to be sent back to me. I then shipped the order directly to Judy in New Zealand using the USPS and she received her order.

Susan M. said:
"Thank you so much!"
"I'm going to spread the word on Sea Dog Boating Solutions to all of my sailing friends in San Francisco Bay!"

Peter L. said:
"Thank you for the GREAT service.  I plan on using you in the future and will tell my slip neighbors about your service and products."

Ron L. said:
"Bought an Omnia Stove Top Oven for the RV. The oven is great! Perfect solution. Sea Dog Boating Solutions was so easy to work with. They quickly responded to our pre-purchase emails. The product showed up early and in perfect condition. We have used it to bake chicken, potatoes, biscuits, and pasta. It bakes bread just fine."
Ron contacted us again and said the following: "We bought an Omni Stove in early 2016 for my mom's RV. She is loving it! It is working out perfect for a small RV".
Ron included a link to a blog that his mom writes with a post about the Omnia Stove Top Oven

Cal J. said:
Arid Bilge System installation after one week, several bay runs and a couple of rain events (5 Stars)

All I can say is "unbelievable." The thing actually works! Packaging looks simple, even humble. Goes in too easily. Not apparent how it works. Some quantum magic occurs with a slight buzz, I I have a perfectly dry bilge no matter what. Hoping this will go on for a long time with no major maintenance. Thanks for delivering on your promise.
I also appreciate your level of concern and communication--gives me confidence that you will stand behind your product over the long term--I have already recommended it to several others at the Yacht club.

Susan said:
"The boat looks great. We were at the boat yesterday and you did a very good job.  Thank you!"
(Boat Detailing Job)

George & Karen said:
"We bought the Eartec Simultalk 24G 2-Way System about 3 months ago to use when we went jet skiing and had a little static trouble with the remote. We were asked to send them back to the manufacturer to be checked out. The problem was found and the units were returned to us along with extra batteries, two extra headsets and a belt holder we assumed to make up for shipping. We have since used them about 5 times for 4 to 5 hours at a time and they work great. We sewed a pocket on the inside of the life jackets, put them in a plastic zip lock bag and as we explore we can communicate clearly through the noise of the wind and the jet skis up to about 100 to 150 yds. They are great for what we use them for. Objects like trees or buildings block transmissions. Reputable dealer. Stands behind product."

Gay M. said: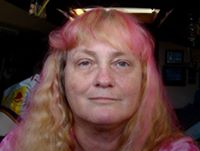 "How easy is it to purchase an Omnia Stove-top Oven from Steve? So easy you will never regret the purchase! One of the world's best stove-toppers and all the way from the USA to far north Queensland Australia in one week!"

Don K. said:
"Steve at Sea Dog was very helpful throughout my process of ordering (fender adjusters) from him.  When it turned out that the order needed adjustment, he was very responsive and helpful.  This is a very good, reliable internet vendor."


John F. said:
"We have been out for over a week and used the oven for biscuits, bread and soufflé. It works great!"
""The oven is great. We have found that it needs less heat than we thought that it would. A medium low flame after everything is in place bakes like a 350 degree F. oven."


Louise R. said:
"Steve at Sea Dog Boating Solutions provided excellent service and trouble shooting recently, when we were out boating. Unfortunately a leaky hose was discovered which was causing excessive water in the bilge!  Not only was he able to provide advice but he was able to provide the tools necessary for a temporary fix thereby preventing the boat from taking on more water!  I highly recommend Steve and Sea Dog Boating Solutions. We were very impressed and appreciative!"

Donald R. said:
"I described my problem to Steve. He asked detailed questions to ascertain the exact problem and consulted to ensure his diagnosis was correct. He obtained the necessary material and brought an expert in the subject to work on the boat. The work was completed quickly, correctly, and restored my VHF antenna to full working order. I am very confident it won't come undone again. I would have no hesitation in using Steve again."

Vince S. said:
"I knew nothing about owning a boat--nothing. Steve carefully and methodically assessed where I was and what I needed and then came back to me (after obviously in-depth, time-consuming research) with information, resources, and suggestions that made it clear and easy for me to proceed. I had a wonderful first year as a boat owner on Lake Champlain--and Steve gets a huge amount of the credit for making that happen. I whole-heartedly recommend his services; I myself look forward to the next time I need them!"

Annie S. said:
"Last spring my husband and I purchased a real "fixer upper." It was a 25' 1970 sailboat that needed to be completely gutted and rebuilt from the inside out. Steve was able to provide many helpful tips and suggestions that prevented us from making unnecessary and costly mistakes. He was detailed in his research and we could always count on him when we needed help the most. We are looking forward to continuing to work with him this spring, and look forward to launching the boat with Steve on board!"

Additional reviews are available on the BoaterRated website