DOES YOUR BOAT STINK? (GOT STINK - HEAD TANK ODOR PROBLEMS) - CHECK OUT OUR SOLUTION
Apr 22, 2019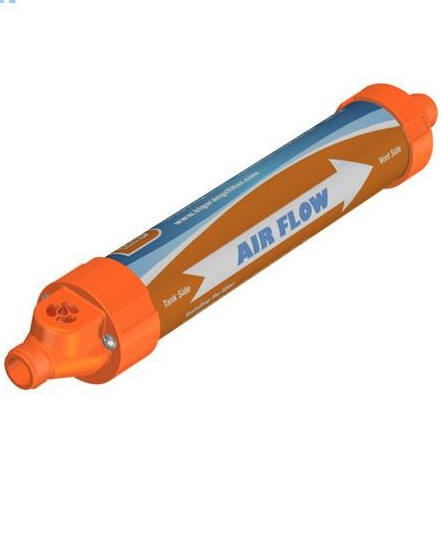 We have always had a bad smell coming out of our holding tank vent line on our boat when anyone flushes the head. If you are sitting on the port side, where the holding tank vent is, and someone flushes, you get an "unpleasant wrinkle up your nose smell" from the vent.  We have been looking for a solution to this problem, and we're very excited to find out about the Big Orange OEM filter at the 2019 Toronto International Boat Show.
Some of the things that I like about the Big Orange OEM filter are that it is not very big so that it won't take up a lot of room, and the filter canister refill kit, made of carbon, can be purchased separately. Replacing the carbon filter material will make it less expensive to maintain the filter when it stops working. We won't have to buy a new plastic canister each time when the filter no longer does its job, which is better for the environment since the cartridge can be reused and won't end up in the landfill. 
I took some pictures of the installation process on our boat.  The Big Orange OEM filter fits nicely in our hanging locker, where our holding tank vent line is.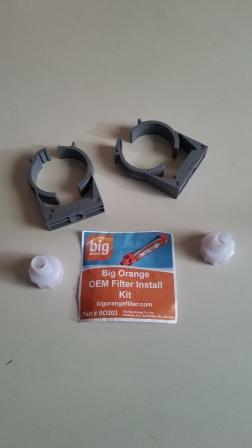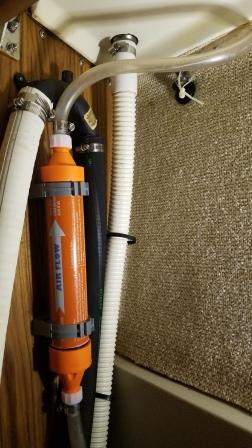 The optional Big Orange OEM Filter Installation Kit is made specifically for the Big Orange OEM Filter and perfectly fits the filter to hold it snugly in place.
Here are a couple of things you want to keep in mind when installing the Big Orange OEM Filter:
Make sure to install the brackets in the orientation where you will be able to get a flat screwdriver into the bracket to open the bracket in the future.
Leave enough room in your installation for the white hose fittings at the filter's top and bottom.
Ensure that you install the filter with the airflow arrow (big white arrow) in the correct direction
Use a sharp utility knife to cut your existing vent hose.
Note: I put a scrap piece of wood behind the hose when cutting it to protect the surface behind it
The "Big Orange OEM" filter is a direct replacement for Sealand P/N 30931001, which is factory equipment in some newer models from SeaRay, Carver, Four Winns, Cruisers Yachts, and others.
Check out the other exciting products we found at the 2019 Toronto International Boat Show.
Did you like this blog post? Share it below!
Please let us know if you find this post helpful. Contact Us Here if you have any questions.