Sena Expand Headset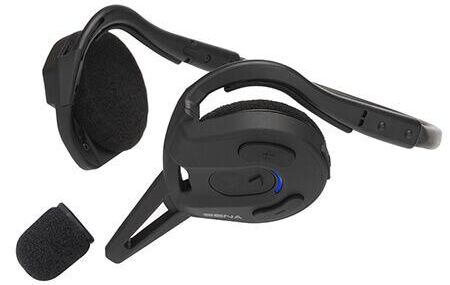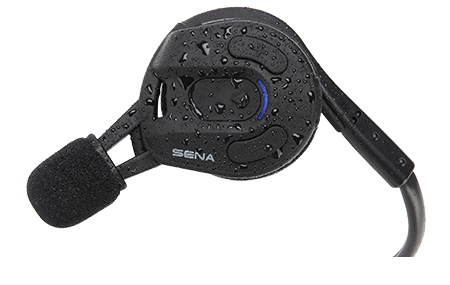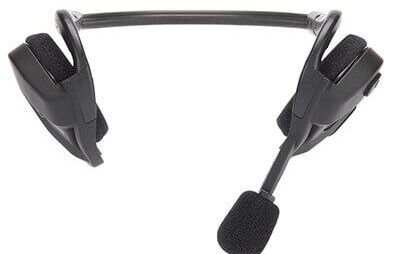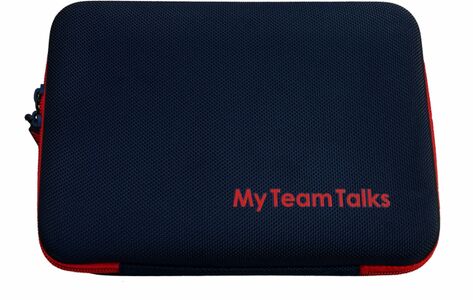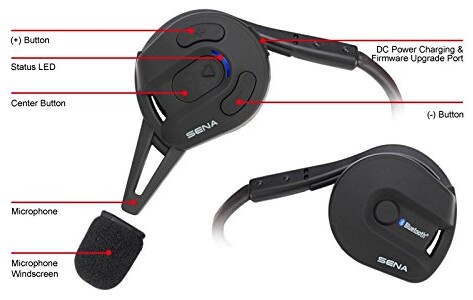 Option Selection:
Sena Expand Headset:
$179.95
Retail Price: $199.00
Full-Duplex Sena Expand-02 Headset
Communication for any Adventure
NOTE: ONLY 1 SENA EXPAND HEADSET IS LEFT IN STOCK
This water-resistant Bluetooth® headset was designed to give you a stable, secure fit. Use the Expand to communicate from headset to headset (up to 4 people), take hands-free phone calls, or listen to music from your smartphone. No matter the situation, you'll always enjoy the crystal-clear sound quality.
Ready to Go, Rain or Shine
Built to be water and sweat-resistant, you won't have to think twice about keeping your Expand headset on your head as the weather rolls in. The Expand is the only Bluetooth headset with water resistance of its kind.
Chat Headset-to-Headset 900 m/980 yards Away
Bluetooth 3.0 technology allows a four-way intercom over a 900-meter (half-mile) range. Advanced Noise Control™ ensures noisy outside environments won't interfere, and each audio source has an adjustable volume level, which can be set to your preference. Meanwhile, integrated voice prompts assist you with setup and operation.
The Compatibility You Need
Even if your companions don't use Sena gear, Expand uses the Universal Intercom™ protocol, making your equipment compatible with theirs, regardless of brand.
These headsets are perfect for onboard crew coordination. Having a communication system onboard is often called a "Marriage Saver."
These headsets are great for other applications like:
Cycling

Hiking

Kayaking

Canoeing

Full multiplex conferencing (up to 4 team members)
There is no competitive product offering comparable value with all of these features.
NOTE: Units are sold individually.  Two headsets are required for a 2-Way system.
 Sena Expand Quick Start Instructions
If you have questions about the Sena Expand headsets, check out the Boating Communication Systems Comparison Blog Post.
Shipping: We ship the Sena Expand Headset System outside the United States. Taxes or Custom Fees/Duties are the responsibility of the purchaser.
International Shipping (Outside the United States):
USPS First-Class Package International Service

- Shipping time: 10-15 Business Days



USPS Priority Mail International

- Shipping time: 7-10 Business Days

NOTE:

The above shipping times depend on how long it takes to get through customs or delays in paying the Taxes or Custom Fees/Duties that might be due on the merchandise.
Bluetooth 3.0
Completely wireless
Working distance 900 m/980 yards
4-way Intercom with four headsets
Voice prompts
Bluetooth stereo music
Playback control
Music sharing
Advanced noise control
Firmware update-able
Water-resistant
10 hours talk time, seven days standby
Rechargeable Lithium battery
Charging time: 2.5 hours
Operating temperature: 14°F – 131°F (-10°C – 55°C) 
Warranty Information
Sena Expand-02 Headset
Built-in Fixed Microphone located on the left side
USB Power & Data Cable 

(Micro USB Type)

Quick Start Instruction Guide
Hard Storage Case:
$20.49
Hard Storage Case for storing two (2) of the 2Talk My Team Talks, Sena Expand, or the My Team Talks (Sena SPH10) Headsets plus charging cables and manuals. 
The storage case is water-resistant EVA molded hardshell nylon.