Big Orange Holding Tank Filters - Refill Kit - Installation Kit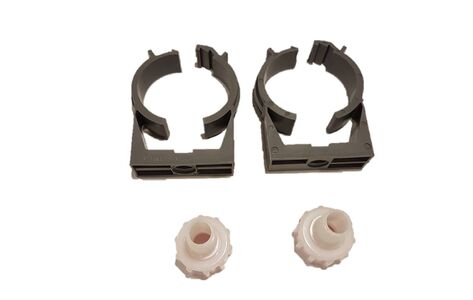 Option Selection:
Big Orange OEM Filter Installation Kit:
$14.99
Holding Tank Vent Filters
ARE YOU EXPERIENCING ANY OF THESE SYMPTOMS?:
Do people run away from your boat when you flush the head/toilet?
Are you not getting invited to raft up with others?
Is your marina having a difficult time leasing the dock next to yours?
Are guests eager to get off your boat?
Does a foul odor surround your boat?
If you answered yes to any of these, Big Orange could help.
Features:
Eliminates Odor:
Big Orange connects to the vent line leaving your boat's holding tank. Then, before any air can travel from your holding tank to the vent, it must first pass through the Big Orange filter and it removes the odor before it reaches you.
Direct Replacement For:
The 'OEM' filter is a direct replacement for the disposable Sealand Sanigard Part # 309310001 (5/8" fittings), which is the factory equipment in some newer models from SeaRay, Carver, Four Winns, Cruisers Yachts, among others. The 'OEM' filter is excellent for boats that currently don't have a filter and can't fit an 'Original' filter (popular with sailboat owners).
Big Orange Filter Reviews:
Easy Installation:
The design of the Big Orange installation is quick and easy, with minimal hassle. Big Orange offers an optional Filter Installation Kit, which includes mounting brackets and hose fittings for the OEM filter along with a detailed instruction sheet to eliminate any guesswork.
Note: Screws are NOT included.
OEM Filter Installation Kit:
Two (2) plastic brackets

Two (2) hose fittings that screw onto the filter unit

NOTE: Screws NOT included