BOATING SAFETY TIPS
Jun 16, 2008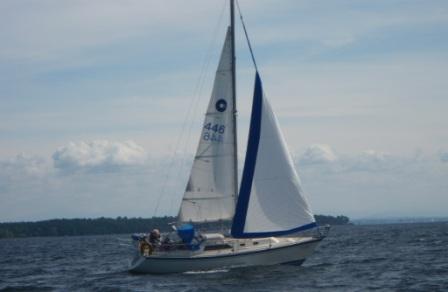 Before going out on our beautiful waterways, it is essential to think about safety. Early in the season, water temperature is a crucial concern because the risk of hypothermia is high. There are many safety items to consider throughout the boating season, including clothing, personal needs, and boat equipment. Depending on the type of boating you enjoy, you can modify your list accordingly.
Always consider the weather and water temperature – and this will help determine what clothing to wear or bring along. Even on a warm day, the water temperature in early spring can still be in the 30's or 40's, and it won't feel as warm on the water as it does on land. These lists are not all-inclusive but should provide you with a good starting point for going out on the water.
Clothing:
Dress in layers of clothing so you can remove layers if desired

Fleece pants

shirts

Wool socks
A change of clothing in case you get wet
Sunblock
Sunglasses
Hat with a brim

Warm hat if the temperatures are cooler

Waterproof hood or hat if it is raining
Windproof shell
Waterproof jacket and pants
Neck towel to tuck into your collar to absorb water
Deck shoes or deck boots
Sailing gloves or neoprene gloves
Personal Equipment:
Personal Floatation Device (PFD) for each person

Proper size and in good condition

Children should have a PFD approved for their weight and size
Cell phone with important numbers such as:

U.S. Coast Guard ( Lake Champlain Burlington # (802) 864-6791 )

Boat Towing Service

Boating friends who could come to your rescue if needed
Navigation charts and equipment (key for Lake Champlain)
Compass
Handheld VHF Radio
Weather Radio
Spare batteries for any electronics
Binoculars
Safety harness
GPS
Note: It is imperative that everyone wears their PFD, especially early in the boating season, due to the risk of hypothermia. Everyone should wear their PFD at all times. Adults should set a good example for children by wearing their PFD. If a PFD is uncomfortable, consider buying a new comfortable one, so you will be more likely to wear it.
Some of the above electronics may be combined within one device. For example, a VHF Radio may also contain a Weather Radio, so you may not need separate electronic devices for these two items. You must understand how to use each of these devices ahead of time, so when an emergency arises, you will be prepared to handle whatever may come your way.
Boat equipment: (depends on the type and length of the boat)
Fire extinguisher(s)
Navigation lights
Whistle, horn, or bell to communicate with other boats
Bailer or bilge pump
Distress flares
Flashlight
First Aid Kit

Motion sickness medication
Tools and spare parts for the boat
Tapered softwood plugs in case of a through-hull failure
Boarding ladder
A good source of information to determine what is required to be on your boat is the "Federal Requirements and Safety Tips for Recreational Boats" booklet published by the United States Coast Guard. Another important aspect of boating safety is to know and understand the nautical "rules of the road" or Navigation Rules, which is also in this booklet. This resource is available on the U.S. Coast Guard website:
Remember, it is always better to be prepared than to wish you had brought certain items with you. Use a clear waterproof storage bag (Clear Dry Bag) to keep many of these boating items together. When boating, grab your boating bag, and you're ready to go.
You may want to consider taking a boater's safety course (especially if you are new to boating), offered by the Winooski Valley Sail & Power Squadron found at www.usps.org/localusps/winooski. The International Sailing School (ISC) also offers a "Learn to Sail" program that is a comprehensive course for beginners or those with a little sailing experience. This course includes both theory and on-board practice with a keelboat. Information about the International Sailing School is found at www.vermontsailingschool.com.
Written by Steve Charlebois – the owner of Sea Dog Boating Solutions, LLC, a boating consulting firm that can help you solve your boating problems and a boating merchandise retailer. 
Did you like this blog post? Share it below!