Solight Twilight Solar Lantern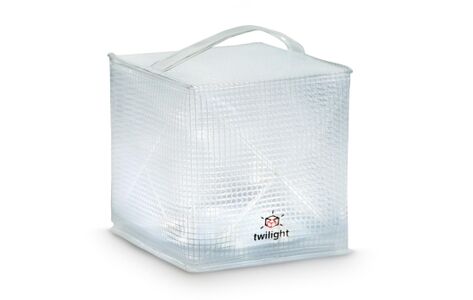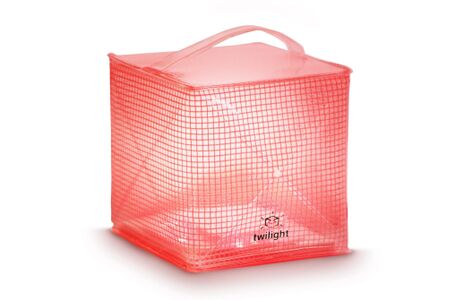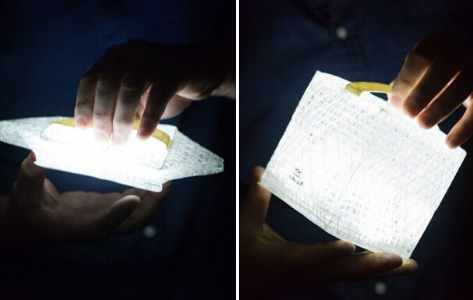 Option Selection:
Solight Twilight Solar Lantern:
$20.00
Ideal as a solar light on the boat featuring a red light mode to help preserve your night vision and red light flashing S-O-S mode for safety. Another great feature is that these lights fold flat to take up less storage space (0.4" thick when folded down).
The lights are great for Halloween! Easy to carry and provide enough light to see and be seen!
Use as a night light at home, for personal safety outdoors, as an essential light source in the car or home emergency kits, and in any situation where a flashlight may be required. 
Use these lights for camping, RVs, or your deck, yard, or garden as well.
SPECIFICATIONS:
SIZE: 3.5" (8.9 cm) cube expanded / 7" x 3.6" x 0.4" (17.8 x 9.1 x 1 cm) flat-packed
WEIGHT: 1.8 oz (51 g)
SETTINGS: Red (25 lumens), Red SOS (25 lumens), White Low (25 lumens), White High (45 lumens)
SOLAR PANEL: 80mA 5V
BATTERY: Lithium Polymer 500mAh; 3.7V

We do ship the Solight Twilight Solar Lanterns outside the United States.  Just add the lights to your cart, and then you can select the appropriate Country and add the Postal Code to see what the shipping cost would be.  Taxes or Custom Fees/Duties are the responsibility of the purchaser.
4 settings: Red, Red SOS, White Low,  White High.
Up to 12 hours of continuous light with an 8 hour charging time.
Red SOS mode for emergencies.
Easy pull open. No inflating by mouth nozzle required. Easy to close. No deflating is needed.
Ultra Lightweight - 1.8 oz. Ultra-Portable - can be packed flat to 0.4".
Waterproof Rating: IP68.
Eco-friendly: It is made from recyclable, non-toxic EVA. PVC free

One Year Warranty
Solar Twilight Set-Up
Upon the arrival of your Solar Twilight, the battery will be at a 50% charge. Before using it for the first time, we recommend charging for 8 hours in bright sunlight with your Solight expanded, the solar panel facing the sun, and with the power turned off. This will ensure your Solight is fully charged before first-time use and will contribute to optimal future performance.
Charging your Solar Twilight
Direct sunlight is the optimal way to charge, with your Solight expanded, the solar panel facing the sunlight, and with the power turned off. If your battery is low on charge, it typically takes 6 hours to charge fully. Charging through a window on a cloudy day could increase your Solight's charging time by up to 30%.
1 Solight Twilight Solar Lantern