NEW PRODUCT - ARID BILGE VACUUM SYSTEM - SERIES 1
Dec 03, 2015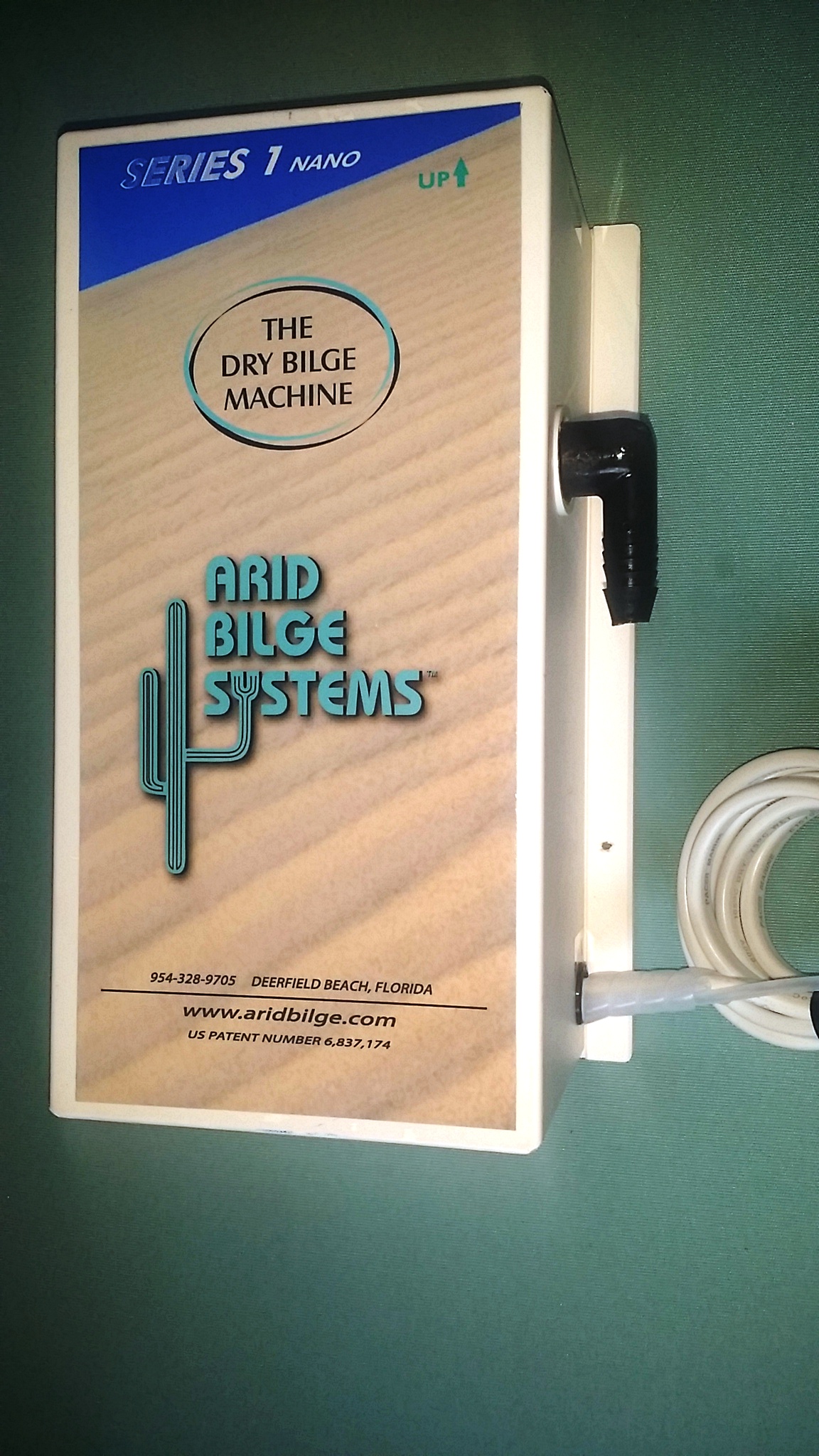 We went to the Newport International Boat Show (NIBS) on Saturday, September 19th, 2015, to check out NEW PRODUCTS! We saw a lot of exciting products. The products that we were most impressed by were:
Automatic bilge vacuum system, which leaves your bilge completely dry.
Turkish bath towels that are hand-woven and are 100% organic Turkish cotton
Chafe guards for your docking/mooring lines, fender lines, and stays to protect your foresail.
We purchased an Arid Bilge System Series 1 unit after the Newport International Boat Show (NIBS), and it was one of the products that we were impressed with at the NIBS. There were multiple reasons why we are interested in this product, but the main reason is mold/mildew growth on our boat. We always have about 1 1/2 - 2 inches of water in our bilge all Summer long. This moisture tends to help mold/mildew grow on our boat cabin. The Arid Bilge System is a bilge vacuum - it does NOT replace your bilge pump, which is for emergencies. The Arid Bilge System vacuums up and pumps out the bilge's standing water that the bilge pump does not pump out. After installing the Arid Bilge System, I now have a completely dry bilge. Our boat already smells less musty, and it is exciting to look into the bilge and see that it is completely dry.
There are two types of pickup pads available for the Arid Bilge System Series 1 unit:
2" X 3" rectangular pad - which is the mini standard pickup (flat bilge)

L shaped wand-type (V-shaped bilge bottom)
Depending on your bilge design, you will want to select the appropriate pickup pad.
We offer the Arid Bilge System here. 
Please check out the website for more information and details regarding the Arid Bilge System.
Installation:
The installation was straightforward, and I installed the system myself.  I am very impressed with how the system is made and how well it works.
We are looking forward to the upcoming sailing season, where we will have a dry bilge thanks to the Arid Bilge System.
Please let me know if you have any questions about this product.
All the best,
Steve Charlebois
Sea Dog Boating Solutions, LLC - owner 
Did you like this blog post? Please share it below!
We would love to hear your feedback. Contact Us Here if you have any questions.