Lapel Microphone Adapter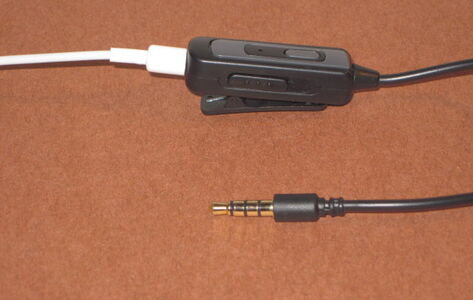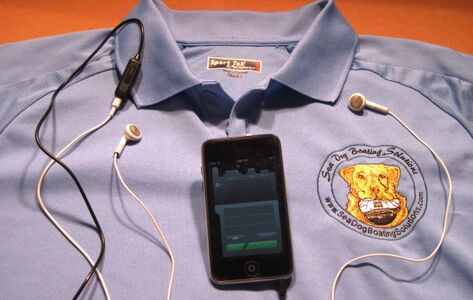 Option Selection:
Lapel Microphone Adapter (White):
$17.00
Note: ONLY 1 LEFT IN STOCK AS OF 11/11/2015 - This item will be discontinued once this one sells.
If you currently have some combination of iPod Touch™ 2G, 3G or iPhone™ 3G, 3GS devices, then you can set up these devices as walkie talkies using the bluetooth capability. These devices will help you communicate easily on your boat and will leave your hands free to take care of other boating tasks.
iPod Touch™ ? iPod Touch™
iPod Touch™ ? iPhone™
iPhone™ ? iPhone™
Note: The first generation of the iPod Touch™ does NOT support bluetooth and cannot be used as a walkie talkie.
 You will need to have a headset with a microphone for each iPod touch™ device to set up your walkie talkie communication environment. We offer a way to convert your existing headset to have voice capability by adding an adapter that contains a microphone to allow you to have a full-duplex two way communication environment. This allows both of you to speak and be heard at the same time. The microphone adapter is an inexpensive way to add a microphone to your existing headset without having to reinvest in a new one which can be very costly depending on the type of headset that you currently have. The adapter plugs into your iPod touch™/iPhone™ and you plug your headphones into the adapter. The microphone adapter includes a convenient low-profile lapel clip.
Instructions on how to set up your iPod touch™ or iPhone™ as a Walkie-Talkie can be found by clicking here
3.5 mm Male to 3.5 mm Female connectors
Frequency range: 20Hz-20KHz
Adapter cord: 33 inches in length
Available in White ONLY
Low profile lapel clip
100% compatible with all applications on iPod touch™ & iPhone™. (i.e. Skype, Fring, Voxie, Midomi, Voice Memos, etc...)
Recording function can occur without headphones plugged into the adapter.
Works with any type of stereo headset (i.e. Bose QuietComfort® 2 )
iPod touch™ 2G, 3G & iPhone™ 3G, 3GS features:

Slider button located on the lapel mic controls volume
Pause/Play/Skip to the next song using the onboard lapel button (gray button)