Thermometer made specifically for the Omnia Stove Top Oven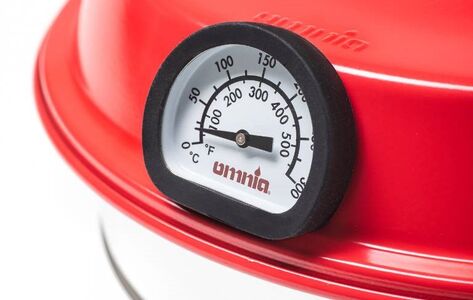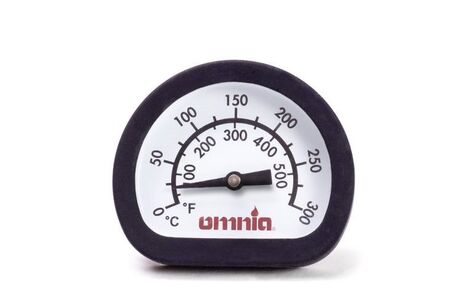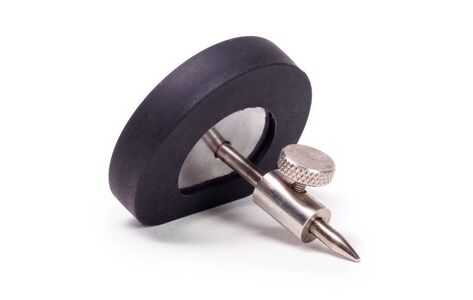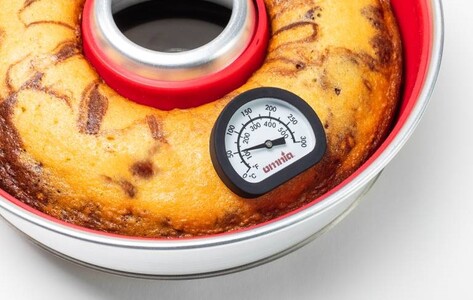 Option Selection:
Omnia Thermometer:
$22.90
This thermometer is made specifically for working with the Omnia Stove Top Oven and inserts into any of the Omnia red cover vent holes, which allows you to monitor the temperature within the oven. There is no more guessing what setting you should use on your gas, alcohol, electric stove, hotplate, or grill.  You monitor the temperature inside the oven and adjust your heat source as needed to get the desired temperature. 
Other types of stovetop ovens with a vent hole can be used with these thermometers.

Note to Omnia Oven Users: Slide the temperature probe through one of the Omnia Oven Cover (red) vent holes. Reattach the sliding bracket onto the temperature probe and tighten the screw.  Please see the corresponding picture.
Check out the different Silicone Liner options for use with the Omnia Stove Top Oven.
If you are looking for a more extensive cookbook to go along with your Omnia Stove Top Oven, check out The Boat Galley Cookbook
Here are some additional Omnia Stove Top Oven recipes found on the Sea Salt Galley Kat website
You can also use the Search Site Bar (top right corner) and search "Omnia recipe" to locate some Blog articles on the Omnia Stove Top Oven.
Fahrenheit (°F) and Celsius (°C) temperature readings
The probe length is 1 1/2 inches long
No batteries needed
Omnia Thermometer and mounting bracket/screw