RECIPES FOR THE OMNIA STOVE TOP OVEN
Oct 19, 2016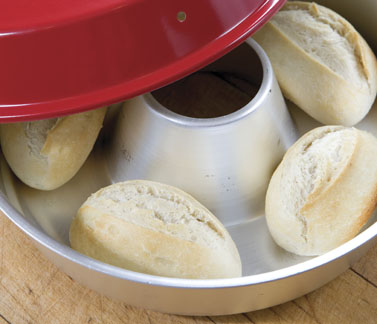 For anyone looking for some exciting recipes to try with their Omnia Stove Top Oven, check out the Sea Salt Galley Kat Blog.  Kathy has some incredible recipes listed on this blog.  I am impressed and am excited to try some of her recipes.
Kathy's blog URL with the Omnia Stove Top Oven recipes:
http://www.seasaltgalleykat.com/omnia-stove-top/
Here are some recipes that were listed:
Quinoa Carrot Muffins

Spaghetti Squash and Kale Gratin

Leftover Stuffing and Turkey Bake

Easy Tuna Frittata

Savory Tomato Cobbler with Cheesy Cornmeal Biscuits

Easy Stove Top Salmon

Last of the Line Tomatoes

Cheesy Corn Tamale Pie

Not-My-Mamma's Pineapple Upside-Down Cake

Italian Easter Pie
I would love to hear what you think if you try any of her yummy dishes. Please email us a picture as well.
Don't have an Omnia Oven? Purchase one here. Check out the Omnia Oven accessories
Please comment on this post:
Feel free to poke around and check out the recipes.  Let us know what your favorite recipe is that you find.  If you have a favorite recipe of your own that you cook in the Omnia Stove Top Oven, please email us your recipe or feedback here.
Did you like this blog post? Please share it below!
We would love to hear your feedback. Contact Us Here if you have any questions.