NEED A BLANKET FOR YOUR V-BERTH?
Jan 17, 2016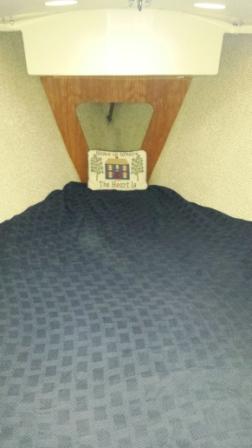 10/26/21 We no longer are offering the Quahog Bay Bedding Products. Please contact Quahog Bay Bedding directly.
Are you looking for a blanket for your V-Berth?  I have found a great product that is a fitted blanket that will nicely fit the V-Berth of your boat, and no more tucking all that extra material in when using a regular rectangular blanket in the V-Berth.   This blanket is made by the Quahog Bay company, which also makes the V-Berth Sheet Sets. We have tested and used the Quahog Bay V-Berth Sheet Set on our boat and the Quahog Bay V-Berth Blanket and are impressed with both of these products. The sheets' quality and how well they cinch up to snuggly fit the V-Berth cushions are excellent, and the blanket fits well without all that extra material on the sides.  We are very confident that you will love the V-Berth Blanket as much as you love the V-Berth Sheet Sets.
The V-Berth Blanket is available in eight (8) different colors:  

Navy
Taupe
Light Blue
White
Charcoal
Sage
Ivory
Plum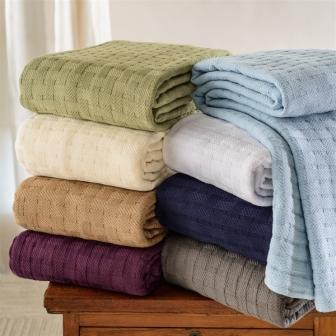 Features:
Handmade in Maine

Edging: Self-binding




Pattern: Basket Weave

Color options: Navy Blue, Taupe, Light Blue, White, Charcoal, Sage, Ivory, Plum  

Material: 100% Cotton

Care instructions: Machine washable

Combine this item with the 100% Egyptian Cotton Universal V-Berth Sheet Set for a complete boat bedding set!
Check out the Universal V-Berth Blanket at:
Quahog Bay V-Berth Blanket
Please let me know if you have any questions about the Universal V-Berth Blanket.
Steve@seadogboatingsolutions.com
(802) 734-3389
Updated 4/16/2017:
We have added the Quahog Bay Universal Fleece V-Berth Blanket, which comes in 7 great colors (White, Cream, Linen, Navy, Periwinkle, Sage, and Smoke).  Please check out these NEW Fleece V-Berth Blankets.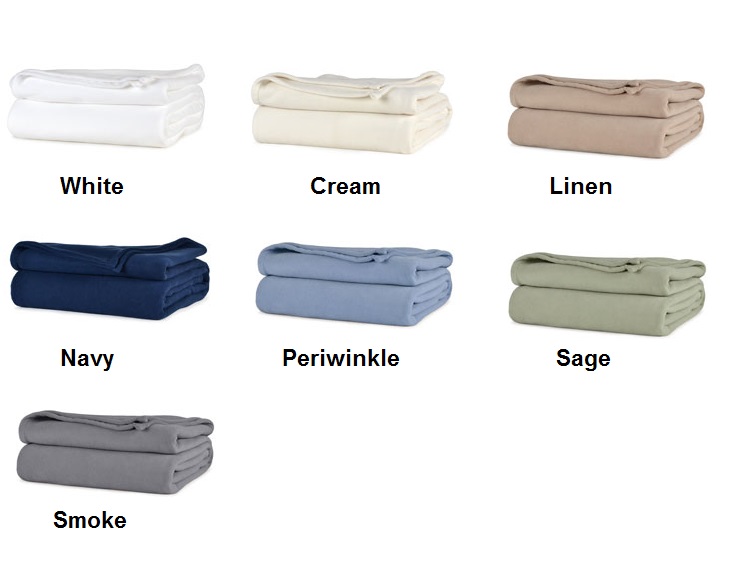 Did you like this blog post? Please share it below!
We would love to hear your feedback. Contact Us Here if you have any questions.