NEW BIMINI FOR OUR S/V SECOND WIND
Nov 19, 2019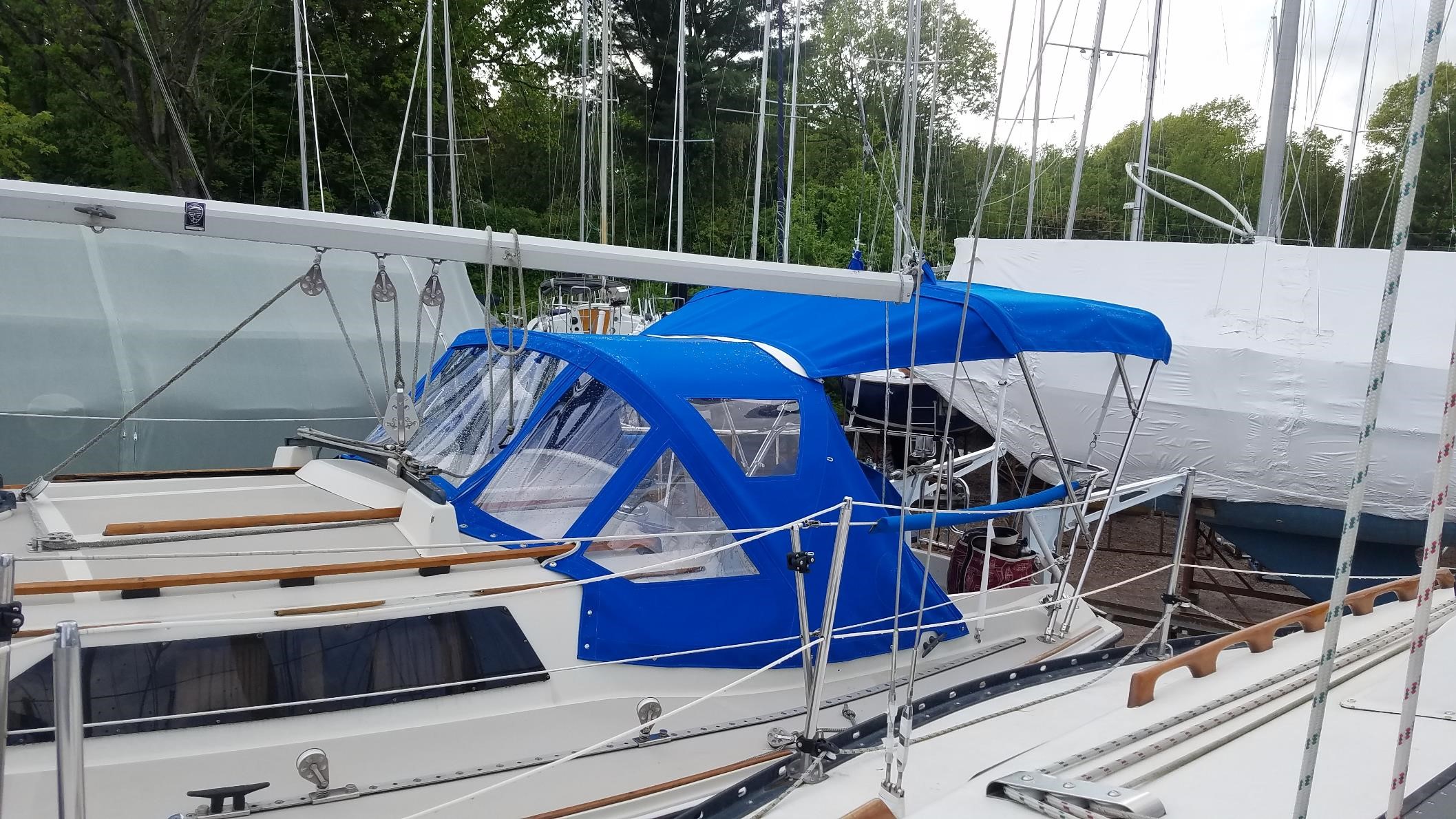 We have never had a bimini on our sailboat. Our boat came with a "canopy" that was only useful when at anchor or a mooring/dock, and we could not sail with the canopy in place. We wanted to add a real bimini to our boat to protect us from the sun and rain and sail with the bimini in place. We looked at other vessels to see how their biminis were designed and came up with some requirements. We wanted to get a bimini as a pre-retirement gift to ourselves.
Our requirements:
Provide protection from the sun and rain
Be able to sail with the bimini in place.
See the masthead when behind the wheel while steering via a transparent window.
Have a connector between the dodger and bimini so the entire cockpit would be covered and protected
Support a future solar system installation
Include zippers on the connector and bimini for a clear enclosure to be added later
Over the 2018-19 winter, we had a new custom bimini created for our S/V Second Wind. We worked with one of our local canvas makers, Aubrey at Cloth'n'Canvas, in Colchester, Vermont. We wanted a new bimini, but we also wanted the existing dodger on our boat redesigned. We needed more shade on our sailboat since we plan on spending more time on our boat now that my wife Meg is retired. As you probably know, it can get scorching on the sailboat on those days when there isn't much wind. We always use sunscreen, but now we have the option of using less with a bimini. We also wanted protection from the rain. We designed the bimini frame using 1" Stainless Steel tubing, knowing that we will be adding a solar system as a future enhancement to our boat. We have not yet decided whether we will be adding semi-flexible or rigid solar panels and wanted to leave our options open.
I never liked our existing dodger design, so I worked with Aubrey to have the frame redesigned. There are now two struts that attach the dodger to the cabin top and two connector poles going between the dodger's fore and aft frame and allow the dodger frame to be self-supporting. The previous design had a string going aft on the port and starboard side to hold the framework in place. When you left the cockpit, these supports were a tripping hazard. Aubrey created a new dodger canvas since our old one required repairs a few times, and it was time to replace it.
We installed our new bimini and dodger on Second Wind in the spring and loved them. They both protect us from the sun and rain. We don't always use the connector, but we have used it when the weather is nasty. The dodger frame's redesign solved the problem with our old structure, and now there is nothing to trip over when leaving the cockpit to walk forward. Aubrey also added built-in ties on the dodger to hold the canvas covering the winch area when we are sailing. We roll up the material on the port and starboard sides, and the string ties hold it securely in place out of the way of the foresail sheets and winches. The bimini has a transparent window so we can see the masthead while steering. The design looks great on our boat and provides us with all the desired features. We want to thank Aubrey for the beautiful canvas work and the functional design. GREAT JOB!!!
 A few pictures: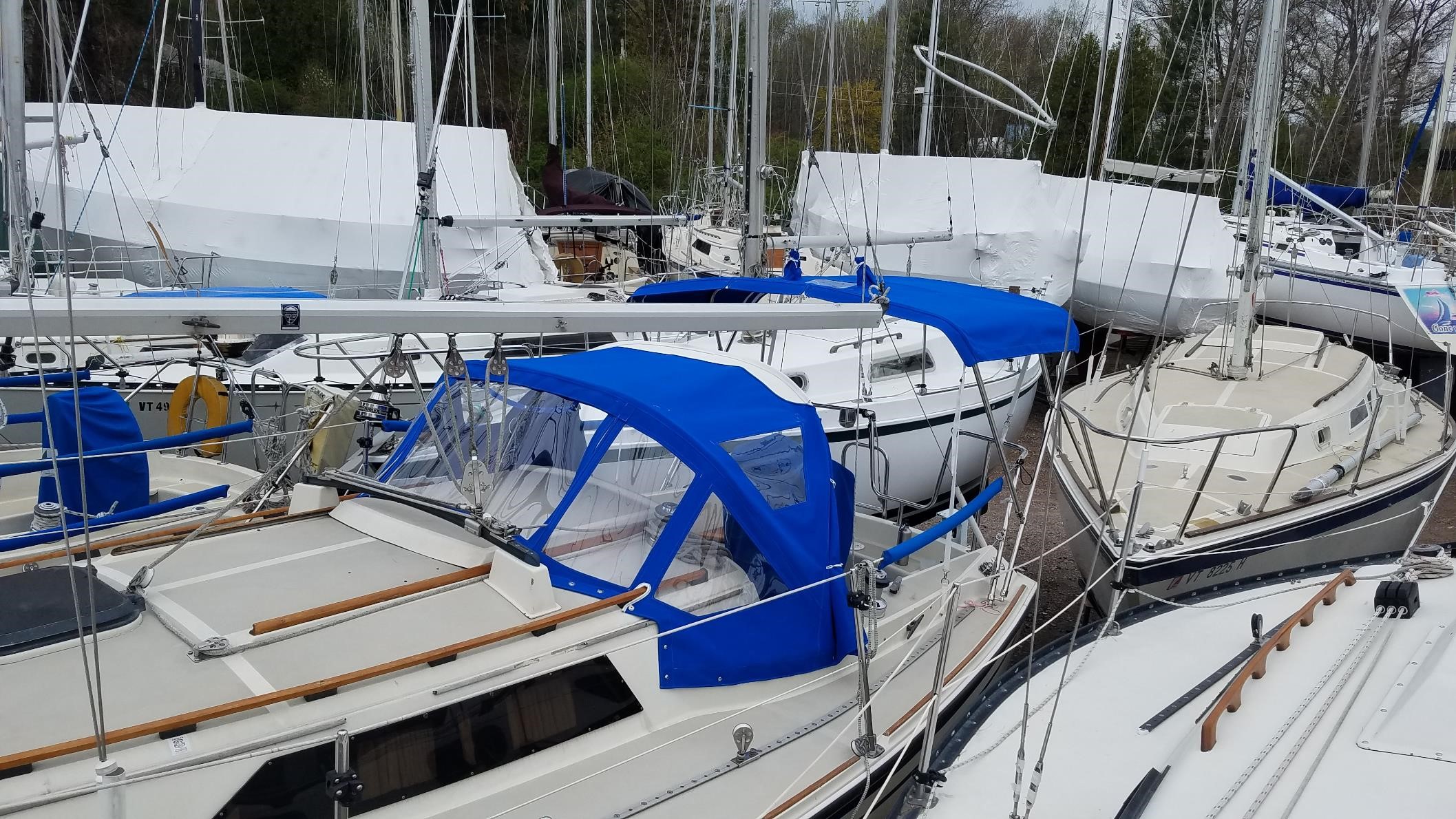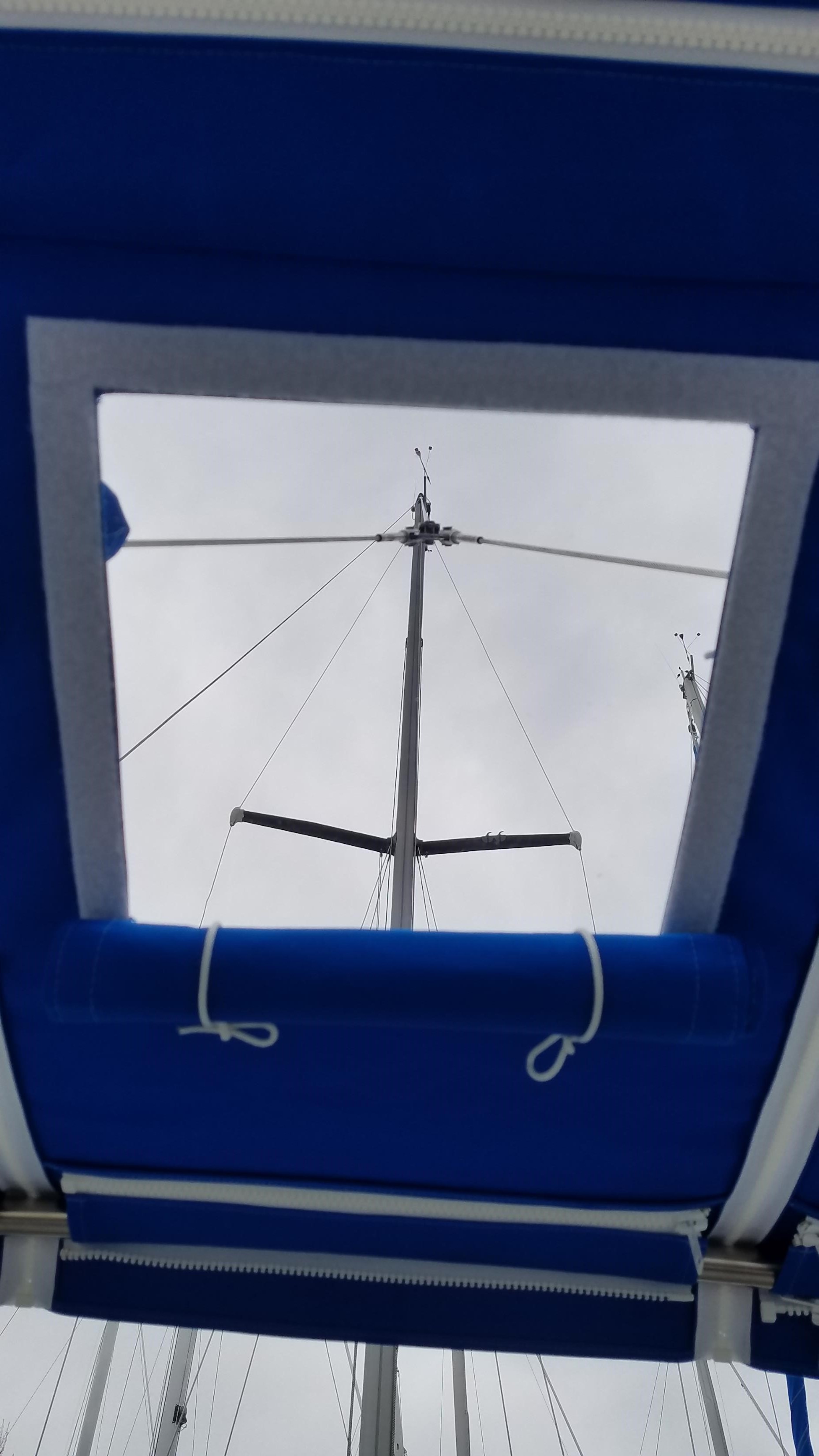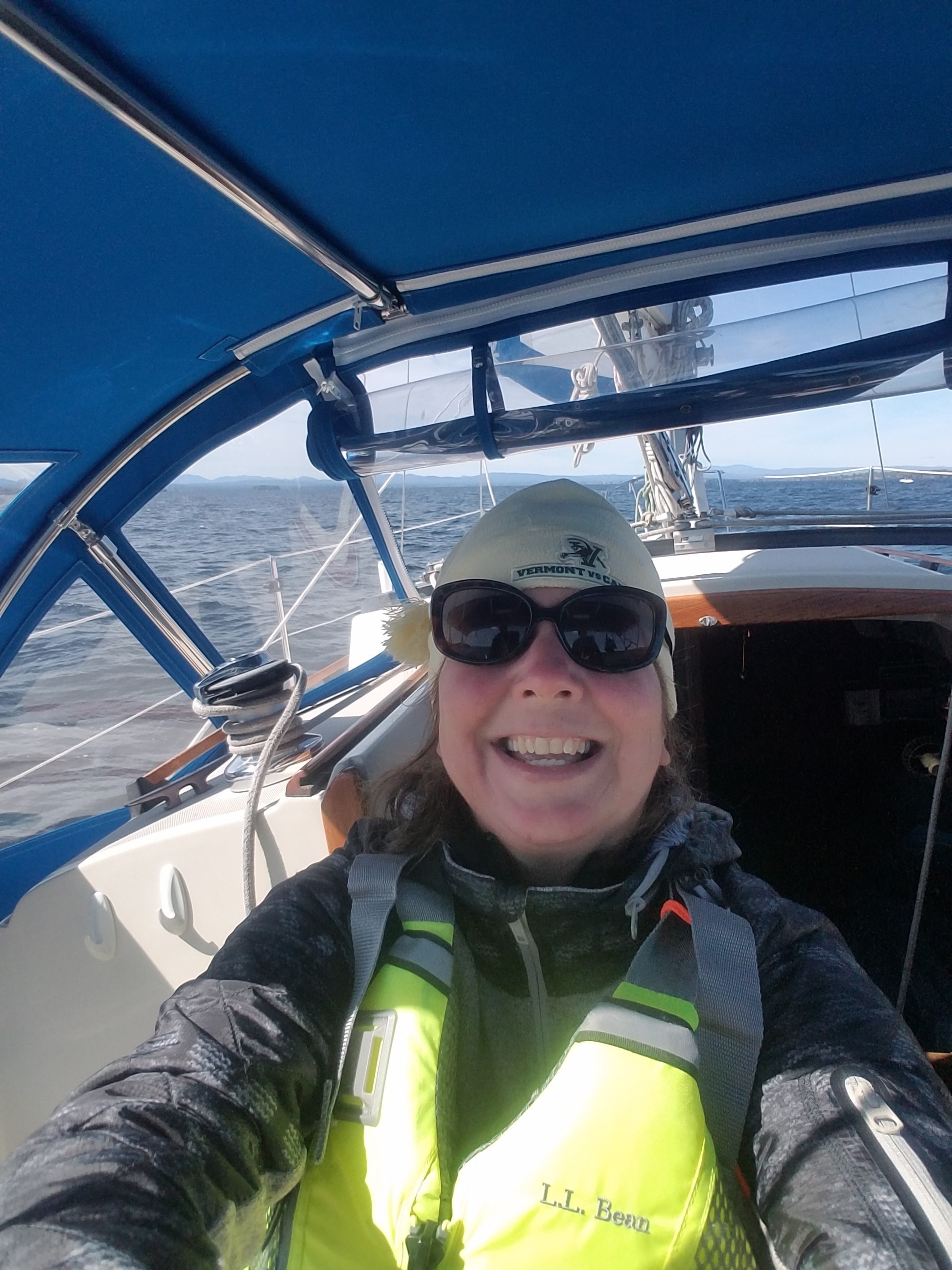 Did you like this blog post? Please share it below! We would love to hear your feedback.
Did you find this post helpful? Contact Us Here if you have any questions.