HOW TO GET A FREE VESSEL SAFETY CHECK
Apr 25, 2020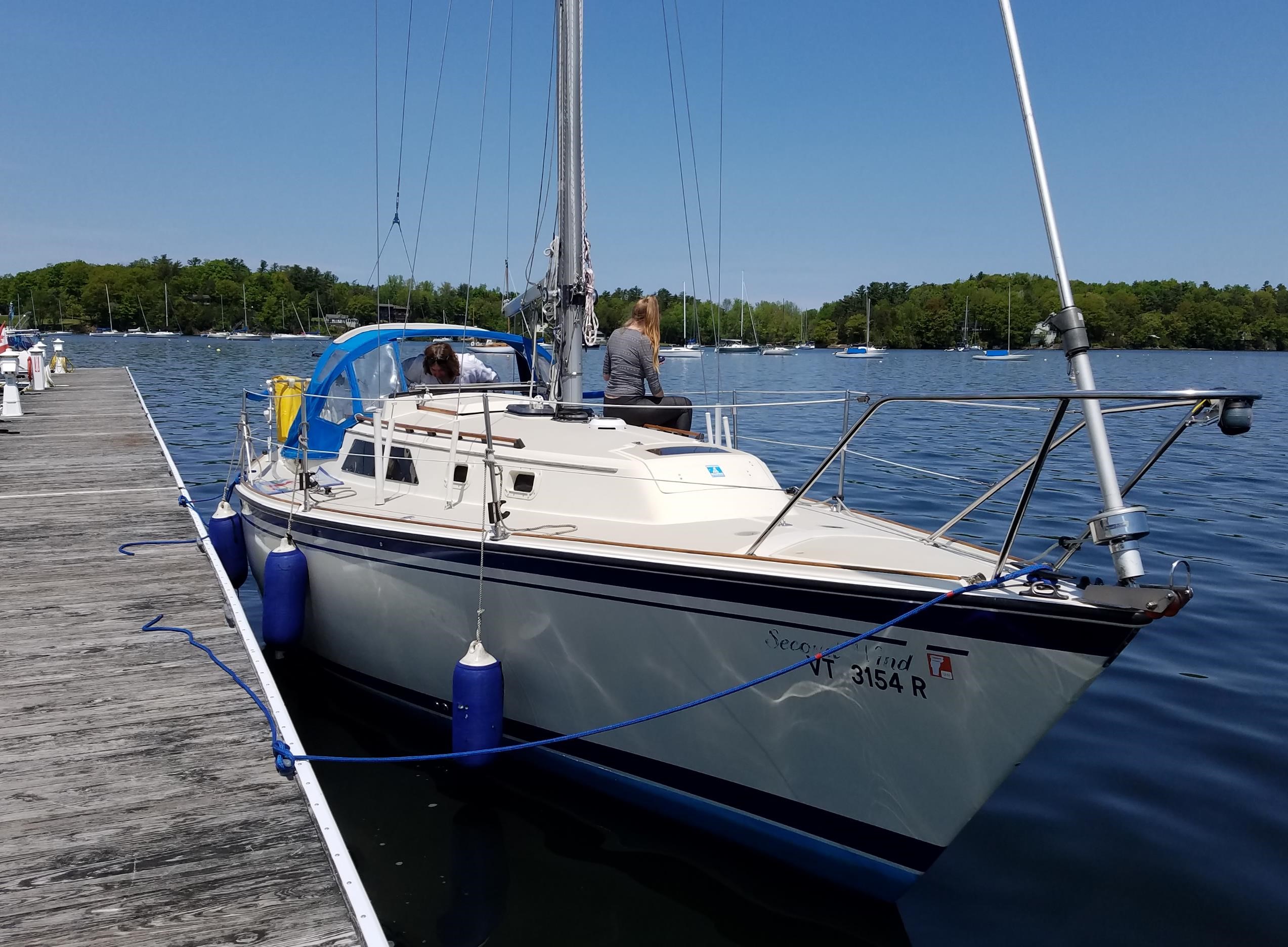 If you are looking to have a FREE Vessel Safety Check completed for your boat, you have come to the right place to learn how to schedule one of these.
We have had our 31' sailboat inspected three or four times over the past thirteen boating seasons. The inspector comes on board and does a thorough vessel safety check (VSC) using a checklist for your boat type and length. They inspect things like running lights, the Personal Floatation Devices (PFD's), the number of fire extinguishers, flares, and other necessary equipment. If your boat passes all of the checks, they issue you a Vessel Safety Check decal with the current year on it. If they find any problems, they point them out to you and tell you what needs to be corrected.  If your boat fails the inspection, they do not pass along this information to anyone, and the results are confidential.
We were informed about the following issues on our vessel inspections over the years:
Our flares had expired.
Our PFD's were starting to show wear, and we should think about replacing them.
One of our navigation lights was not working.
Once we were aware of these items, we immediately took care of the problems.
Your local United States Coast Guard Auxiliary (USCGA) or the United States Power Squadrons chapter can do these FREE vessel inspections.
You can request a Vessel Safety Check with the USCGA by using the following website link:
     http://wow.uscgaux.info/content.php?unit=V-DEPT&category=i-want-a-vsc
or you can do a web search for your local USCGA chapter and call them. You can also do a web search for your local United States Power Squadrons chapter and contact them directly.
We are members of the Malletts Bay Boat Club (MBBC), located in Colchester, Vermont. I have made arrangements at least three times to have a vessel safety inspection day at our club. I worked with the USCGA to schedule a morning to have the inspections and had club members sign up ahead of time. The USCGA requested that we have at least ten boats to be inspected to make it worthwhile for them to come to the club. Each member would bring their boat to the MBBC dock so the inspectors could perform the inspection. The MBBC members have always enjoyed this event and were glad to have had the opportunity to have their vessels inspected. It is very informative for the members, and we have learned something about our boat each time we did this.
Did you like this blog post? Please share it below!
We would love to hear your feedback. Contact Us Here if you have any questions.