HEALING WINDS VERMONT ORGANIZATION
Mar 21, 2016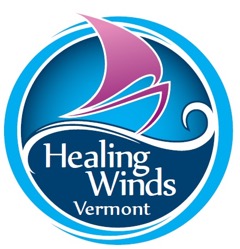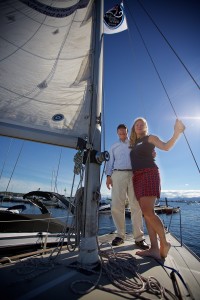 I had the pleasure of meeting Suzanne Johnson about two and a half years ago. A mutual friend of ours introduced us, knowing that we were both involved with the boating community. Suzanne was looking at starting up a cancer respite sailing organization. She knew that I was involved with the local boating community and operated a boating business.  We sat down for lunch and discussed what she was thinking about and what her plans were. Suzanne went off and got the ball rolling on this organization. Once she had the organization in place, I volunteered to help out.  The name of the organization is Healing Winds Vermont. The organization takes cancer patients out on a three-hour sail on Lake Champlain in Burlington, Vermont, and departs from Perkins Pier. The sail allows the cancer patient to forget about what they are going through for a few hours and to sit back, relax, and enjoy themselves on beautiful Lake Champlain.  
I am involved with Healing Winds Vermont in multiple ways. I help work on the sailboat, "Jubilee," by getting it ready in the Spring and helping put it away in the Fall.  I work together with Captain Glen Findholt working on the boat, completing the necessary maintenance items. Glen and I finish many of the work items, and Glen gets other people to help out as needed.

I also volunteer as a crew member on the boat when it goes out for a sail on Lake Champlain with the cancer patient and their family and friends. I have been doing this for the past two summers (2014 and 2015), and it is an incredible experience. Some patients talk about what they are going through in great detail, and others don't talk about it at all. The patient and their family and friends always have a good time getting out sailing on the lake. Some of the patients have never been out on Lake Champlain before. For me, it is an incredible experience to see how strong and determined the patients are in their battle against cancer.  I usually help to take pictures of the families while they are on the boat.
We have all been touched by cancer in one way or another. For some, they've had cancer themselves, or like in my case, we have family members that have been affected by cancer. It is a great way to give back to the community by taking folks out for a sail on Lake Champlain. It makes me feel good being able to offer this opportunity to people who are struggling with cancer. It is a small way to give back to these folks who are going through a tough time in their lives. I get a great deal of satisfaction being able to do this, AND I get to be out on Lake Champlain and go sailing for three hours. 
If you would like to nominate someone for one of the sailing excursions, there is an online form to fill out. Nominating is easy! You can nominate an individual (and remain anonymous if you prefer) or nominate yourself! Healing Winds Vermont keeps all information strictly confidential.  Or you can call Healing Winds Vermont at (802) 739-9463 (WIND)
Please let me know if you have any questions about the Healing Winds Vermont organization.
Steve@seadogboatingsolutions.com
(802) 734-3389
Did you like this blog post? Share it below!