2017 TORONTO INTERNATIONAL BOAT SHOW PRODUCTS
Feb 23, 2017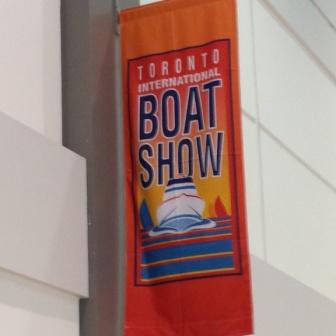 We attended the Toronto International Boat Show on Saturday, January 28, 2017, to find new boating accessories to make great products to offer to our Sea Dog Boating Solutions customers.

The Toronto show is enormous for an indoor event. There were many boating accessories available at the show, located at the Exhibition Center near the Lake Ontario shoreline.

We made going to the show a getaway weekend. We traveled to Cornwall, Ontario by car on Friday night and then took the Via Rail train to Toronto. Breaking the trip into travel by car and train made the trip more enjoyable. I didn't have to drive for the whole seven and a half hours it would have taken by car, and we enjoyed being able to relax on the train.

I haven't been to Toronto in about 35 years. My wife and I enjoyed going out to dinner on Saturday night. It is easy to get around in Toronto without a car. We used a taxi, the trolley, and the bus to get around while we were there. We returned home to Vermont on Sunday.

We found some exciting products that might work out well to offer our Sea Dog Boating Solutions, LLC customers.  Here are a few of the things that I will be following up on: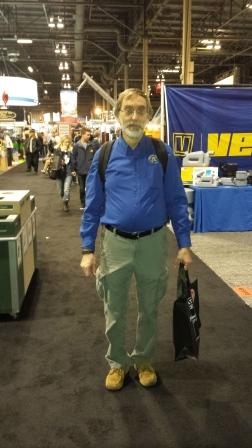 Glassware for the boating/camping environment
Eyeglass retainer
Fender designed specifically for lifelines
Line caddy for holding your dock lines for easy accessibility when docking
We purchased the following products for our boat at the show:
Griddle for our Magma kettle grill/barbecue
Chart holder/case
3 Rolls of Waterproof Tape
Eyeglass retainer cable
Overall, the Toronto show's trip was very worthwhile and enjoyable, and we will most likely return to this boat show next year.
Did you like this blog post? Share it below!
Please let us know if you find this post helpful. Contact Us Here if you have any questions or comments.