SCAD Solo Tank Monitor - Non-intrusive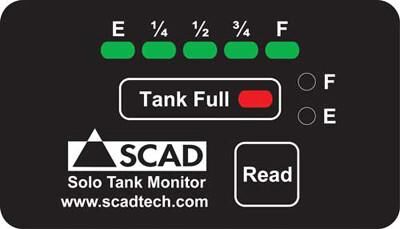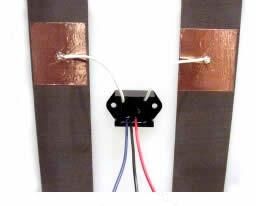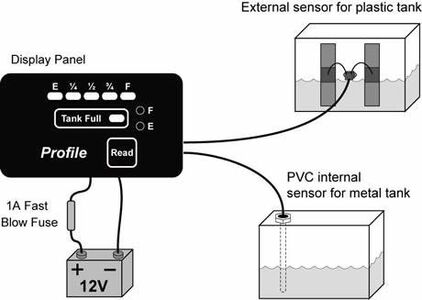 Option Selection:
SCAD Solo Tank Monitor:
$169.95
SCAD Solo Tank Monitor
Finally, a reliable holding tank monitor that doesn't require an internal sensor to keep you informed BEFORE your tank runs over.
This easy to install, easy to operate monitor comes with an external sensor for plastic or fiberglass tanks but can also use an internal (clog-proof, non-contact) sensor for metal tanks or can use an existing 240-33 Ohm existing sensor. It will automatically notify you with a red "TANK FULL" alert LED when your tank is 85% full, or you can check at any time by pushing the "READ" button.
Installation is easy using either the stick-on external sensor or the optional internal sensor shown here. The internal sensor can be cut to the desired length (tank depth) then sealed and inserted in metal tanks. Intended for water or waste tanks only.
Features
Panel monitors liquid level on ONE tank.
Panel size: 3.75" X 2"
Data is displayed as a 5 position LED graph.
Easy to install, calibrate and operate
Uses only 0.001 Amps when powered on
Autonomous "FULL TANK" monitoring and alert light
Exclusive calibration software for irregular tank shapes
Compatible with external, internal, or 240-33 Ohm Float Sensors
Installation Information:
Panel will monitor the liquid level on one (1) tank.
Panel size: 3.75" X 2"
Data is displayed as a five (5) position LED bar graph.
Simple to install, setup, and operate.
Compatible with both capacitive level sensors and 240-33 Ohm float sensors.
Features the exclusive EZ-Profile software algorithm, which corrects for odd tank shape and sensor type.
Optional autonomous monitoring and tank full alert light.
Tank Monitor/Display
Adhesive Sensor
Installation Instructions