EasyKlip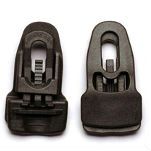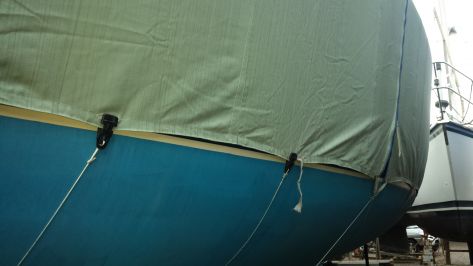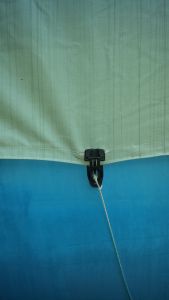 Option Selection:
EasyKlip Midi Clip 4pk, Black:
$8.99
The Midi is a great new clip product designed specifically to grip tarps, clear poly, or any fabric or sheet goods that require strong long-lasting hold. 
Often called tarp clips, tarp fasteners or tarp clamps, the entire line up of EasyKlip® products have been engineered to be durable, affordable and easy to use. All it takes is one hand! 
The EasyKlip clips are great for putting a clip exactly where you need it on your tarp!  We use them on our canvas boat cover.
Larger and stronger than the Mini Clip
Midi Clip is designed for heavier duty applications where additional clamping strength is required. 
The patented EasyKlip® design is twice as strong as other tarp clips and it actually grips tighter the more it is pulled on!
Competitor's tarp clips grip the material using constant static pressure, no matter how heavy or how much the load weighs or pulls.

The Midi clip has been engineered to increase its clamping pressure or grip, as the load increases.

This makes our tarp clips the strongest most reliable on the market. 
All EasyKlip® products are ideal for tarps used for:
Camping
Hiking
RVing
Marine Covers
Farming
Agriculture
Gardening
Horticulture
 Automotive
Covering Firewood
Both EasyKlips Midi and Mini Clips are also popular for use in Advertising and Trade Shows Banners, Retail Promo's, Limited Time Offers and Billboards. 
No tools needed
Instant "grip" up to 220 lbs
Quick Release Mechanism
The heavier the load - the greater the grip
Reusable / Relocate as required
Apply with one hand operation
Takes thick fabrics / up to 6mm
Load bearing up to 220 lbs depending on fabric type