Eartec Comstar XT Com-Center (required for all Comstar systems)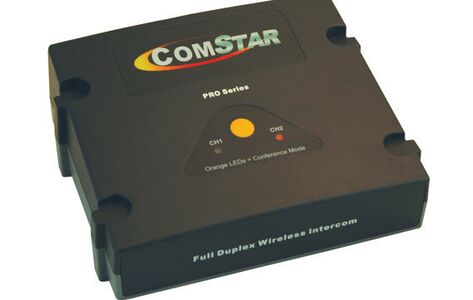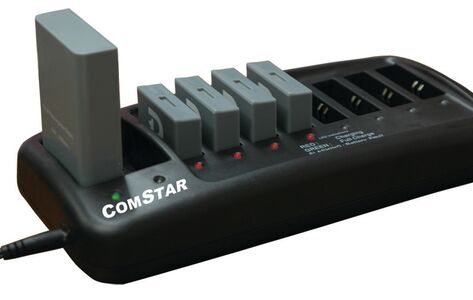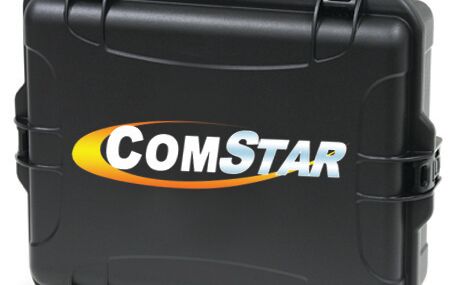 Option Selection:
Eartec Comstar XT Com-Center CSXT:
$525.00
Comstar XT System Base Station
The Comstar system is a breakthrough full duplex wireless system designed specifically for marine teams that need to communicate and work with their hands.  These revolutionary intercoms are NOT voice activated and there is no delay when transmitting.   The system allows up to eight wireless users to talk simultaneously just like on a regular telephone.
At the heart of each COMSTAR system is a signal relay called the Com-Center. This centralized base transceiver is both AC powered or battery powered for on-location use and is totally portable. Each Com-Center can accommodate up to eight users in full duplex. Choose any combination of Comstar wireless headsets to create a completely customized system.
Up to 8 can Communicate Simultaneously 

Dual Channel with Conferencing 

Works with the Self-contained Headsets ("All-In-One" Series) or Comstar Compak Belt Pack Setups 

Range up to 800 yards
Headsets Requirements:
The next step is to order a Comstar All-In-One Headset or a Compak Belt Pack AND a Compak Headset:
Note: You will need at least two headset systems to be able to communicate with each other.  You can mix and match the All-In-One headsets with the Compak Headsets/Compak Belt Packs.
 Other Comstar Accessories:
Com-Center Base Station

Base Station 

is both AC powered or battery powered for on-location use and is totally 

portable

Full Duplex Communication
Up to 800 Yard Wireless Range
Conferencing Capability
Rechargeable Batteries
No FCC License Needed

Warranty Information

1 year on Com-Center Base Station
Com-Center Base Station
AC Power Cord
Multi-port charger (see the above picture-2nd one from the left)

Charges up to two Com-Center Batteries
Charges up to eight Headset Batteries

(2) rechargeable Ni-MH 

Batteries (for the Base Station)

Com-Center runs on 1 battery

each battery lasts 5-6 hours

(1) Padded Carrying Case (see the above picture-3rd one from the left)

Case can fit the equipment for up to a 7-way system
If you order an 8-way system, two cases are included